Five inspections-in-one intelligent maintenance system (intelligent unmanned inspection)
■ Key technologies
(1) Integrate "patrol inspection/precision inspection/technical supervision/intelligent online diagnosis" into a platform;
(2) Unique big data expert knowledge base AI, to determine equipment fault location, fault level, fault cause, fault solution and maintenance cost;
(3) Realize 3D display of equipment state and early warning of deterioration, avoid equipment failure caused by unclear equipment analysis and judgment made by routine means and point inspection, and for lack of equipment maintenance and inspection strategies.
■ Expected effect
(1) Precise inspection reduces equipment failure by 80%, with an average annual income of 3.3 million RMB;
(2) Intelligent diagnosis of equipment failure to streamline maintenance personnel by 30%, reduce equipment maintenance cost by 30%, and make annual contribution of about 2 million RMB;
(3) Innovation in maintenance mode, the regular inspection period of main auxiliary equipment and the overhaul period of the main engine are expanded by at 20%, to make direct contribution at least 3 million RMB;
(4) Improve the equipment management system, realize inheritance of knowledge, and get rid of dependence on individual senior experts. The comprehensive annual contribution of the system is at least 10 million RMB.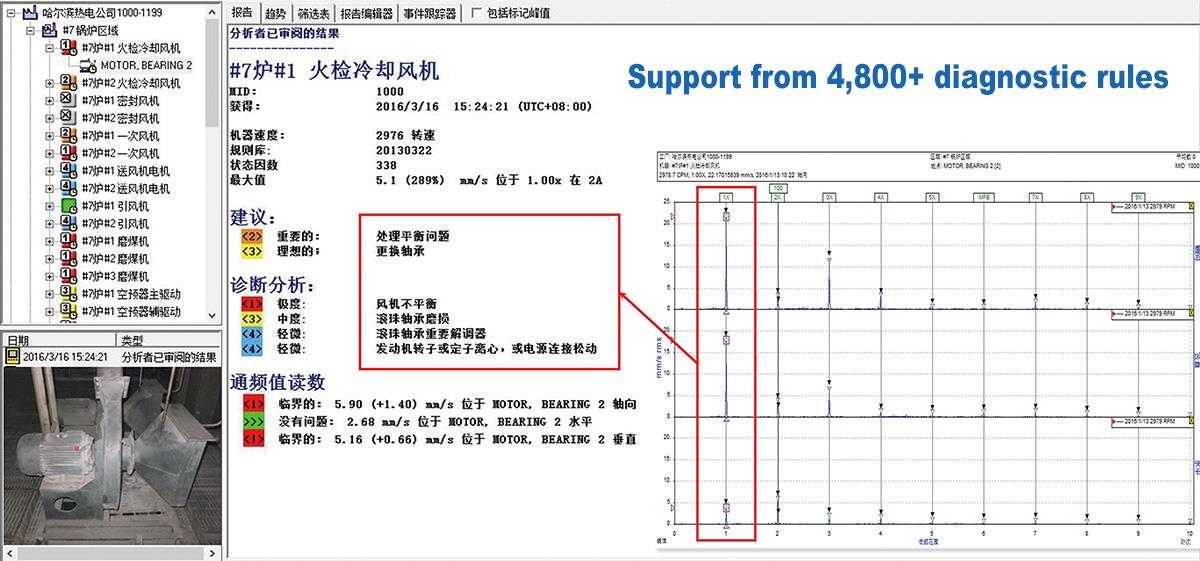 Optimized maintenance decision support platform
——Determination of the fault location, the fault cause, the fault level, the treatment plan, and the working hour cost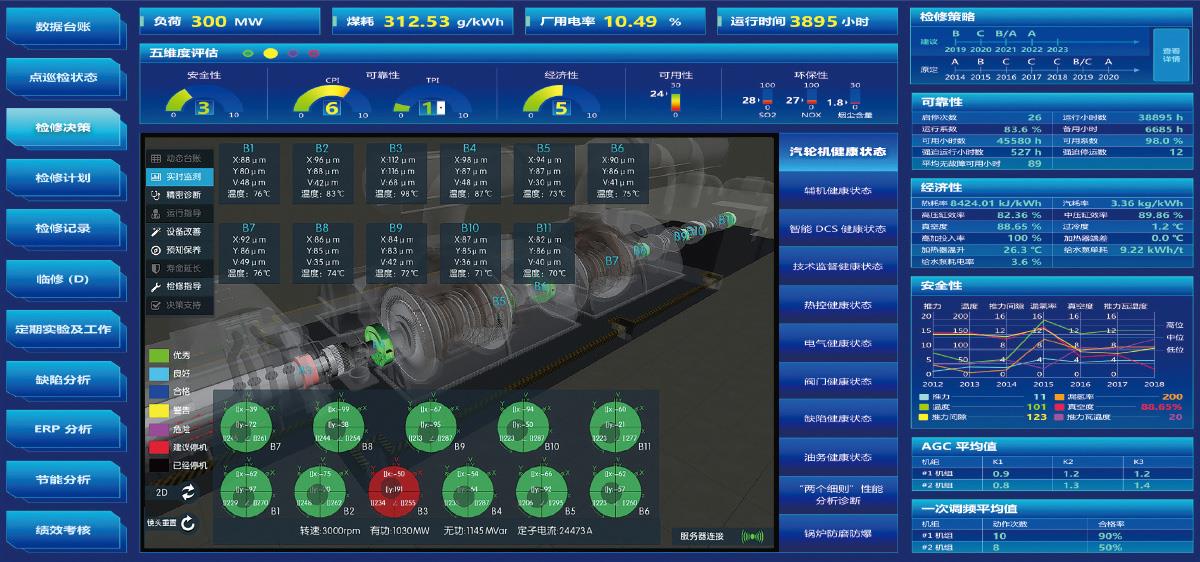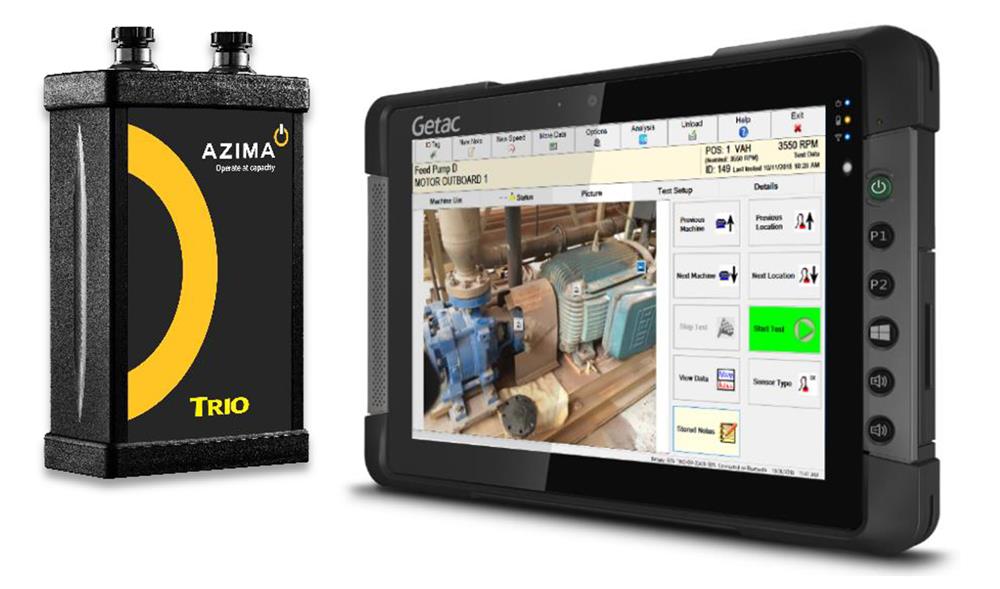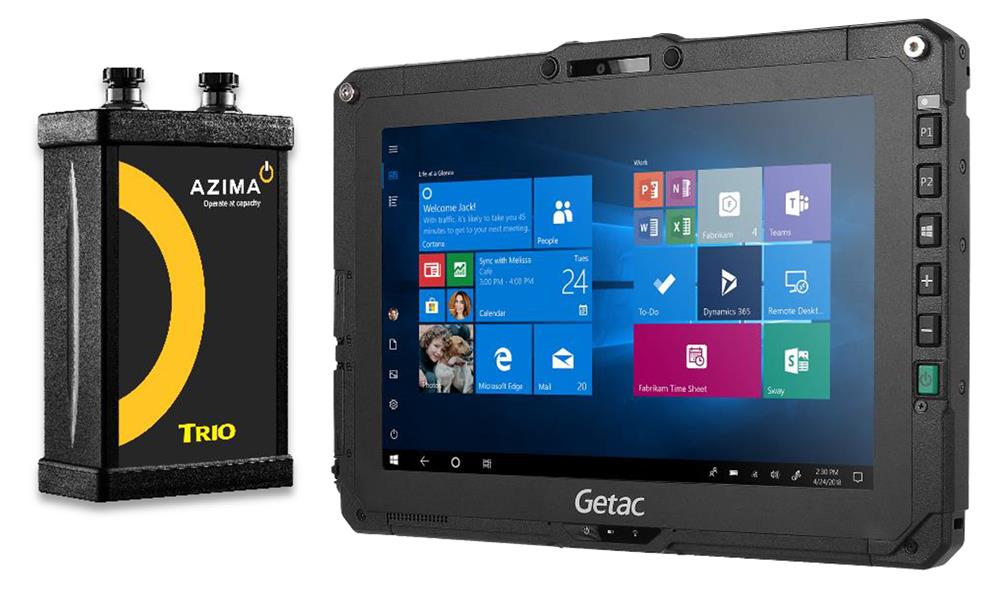 AZIMA Getac T800 / TRIO T8
AZIMA Getac UX10 / TRIO T10
Diagnosis data collector
Expert intelligent diagnosis analyzer
Accuracy of 99% for diagnosing faults of equipment
Accuracy of 96% for diagnosing equipment fault type
Accuracy of 89% for diagnosing fault severity
4,800+ fault equipment rules
Unique separation modular design, bringing you a tablet experience.
4-channel simultaneous collection of data, plus professional speed sensor, enables the user to experience more advanced data acquisition.
Powerful Bluetooth connection, maximally keep data collectors away from danger and ensure safety of the working environment.
Expert automatic diagnosis integrated design provides solutions for managers and company decision makers.